Order Online - The Original CleanBoot®
We've Got You Covered with The Original CleanBoot Covers:
Crafted from 100% high-quality neoprene
Easy on/off application due to the availability of super convenient heel loop
Glued seam with durable construction
Lightweight and easy to carry
Easy to store
Eco-friendly (by using the same pair for multiple times you're producing less waste).
Unlike disposable shoe covers, you can use the Original CleanBoot covers over and over
Machine washable
Complies with Occupational Safety and Health Administration
Wide opening that enables effortless shoe/boot insertion and removal
The exterior is made up of reusable fabric that allows for easy cleaning and maintenance
Strengthened overlock stitch for durability
Made with breathable and comfortable fabric
Water resistant
Slip resistant so you can feel protected when visiting your clients' homes
Available in different sizes including small, medium, large and extra large
Affordable (with right maintenance, reusable shoe covers can be a long-term investment)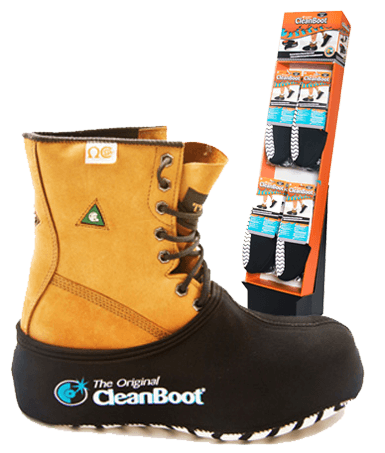 Order Online - The Original CleanBoot Compression Socks®
Features:
Wide top band for comfort.
Calf support and stabilization.
Achilles tendon protection to prevent blistering and irriation.
"Y" heel for contoured perfect fit.
Padded footbed provides cushion & shock absorption.
Breathable mesh instep to keep your feet cool and dry.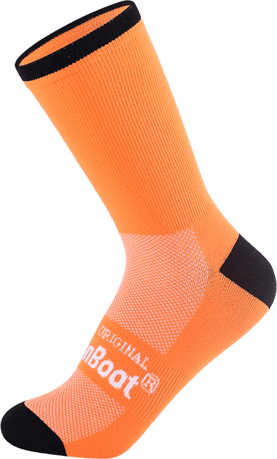 Order Online - The Original CleanBoot Boot Brush®
Features:
Brass/Perlon®bristles scrape dirt off nylon, suede and nubuck uppers

Soft, textured rubber edge cleans light colored areas and erases scuffs on nubuck leather
Rubber tip removes dirt from grooves and crevices
Comb teeth clean out caked-on dirt from lug soles
To remove dirt and grease marks, use the dry eraser and then brush with the soft bristle side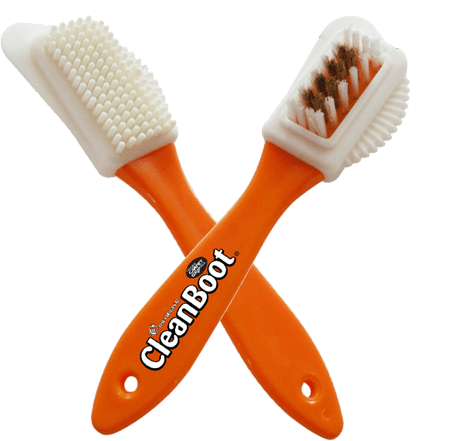 Previous
Next